Classic Maze Ball - Unity Game
Classic Maze Ball - Unity Game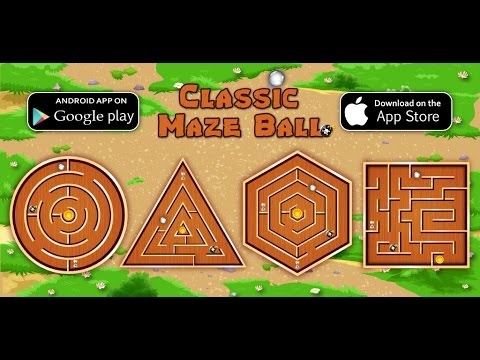 A maze is a path or collection of paths, typically from an entrance to a goal.
The ball rolls through the maze. Enjoy this classic marble maze labyrinth.
Use the accelerometer (tilt device) to drive the ball out.
Game Features :
- An accelerometer based sensor game
- Accurate ball physic simulation
- Reward video to continue in timeout.
- 4 different shaped and challenging levels
Google Playstore : https://play.google.com/store/apps/details?id=com.tgs.cmb
Apple Store : https://itunes.apple.com/app/id1211171987
Features for Android and iOS :
= In-App to remove ads
= Google Analytics to track users
= Unity Reward Video to Earn more
= Google Admob Banner and Interstitial ads
= Tested 4 shapes and 36 levels
= Very easy to reskin game with TGS Plugin Manager
Documentation has given with app source. Very easy to reskin.
Customer Reviews
Mani
"Great Game and Code"
| | |
| --- | --- |
| Quality | |
| Price | |
| Value | |
| Quality | |
| Price | |
| Value | |
Great game and flawless code. Works with the latest version of Unity - 2017.1 Documentation is easy to understand and helps to reskin the game ONLY as it is.

Not everyone might be interested in publishing an exact copy of the game with only change in pictures, so can use some help in knowing how to Add more Shapes and Levels, Changing Timing/Balls in levels and actually information on how to create a Maze. This helps for newbies like me :)

Looking forward for a relevant response. Thanks!