Cars and Truck Kids Puzzle Unity 2D Game Source Code
Cars and Truck Kids Puzzle Unity 2D Game Source Code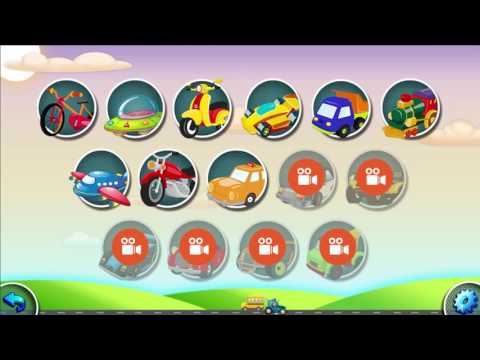 The Kids Games, statistically, is the easiest to approach and highest money yielding category that requires bare minimum marketing and the best outputs from in-app purchases and advertisements. Puzzle games have proven their popularity with the times. Of course, the amount of clones is broad. But we got few brand new things in this code! Check it out. Re-skin this game by your own!
This is an educational and entertaining game game source code made with unity. It is a nice, simple, fun, and colorful game for toddlers and kids with 30 puzzles and voice overs.
Features of the game are :
2 environemts within the game.
Each environment has 15 puzzles within it. The game has total of 30 puzzles in it.
More than 80 voice overs in the game.
Made with Unity 5.5.1f1
Coded with C#
Works on both andriod and ios.
Ads are intergated within the game (ADmob and Applovin).
Free Royalty free music included: Music can be re-used as it is free for commercial use and distribution.
Easy to Reskin: Change to any theme you wish easily by simply changing the 2D images.
Facebook Share button.
Rating button available.
All graphics are watermarked.
Reskin Documentation is included with this project for easy reskin and setup