Car Wash Kids Game Project
Car Wash Kids Game Project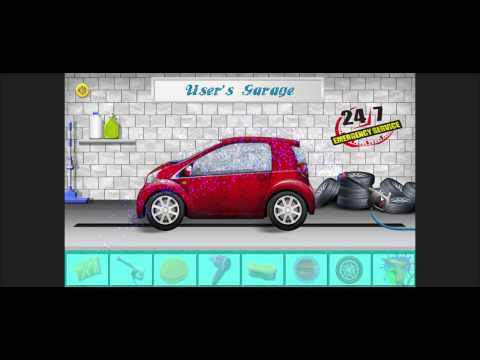 Here's another awesome project for you to snatch! It makes a room for wobbling App Markets!
"Car wash" game has been basically made for kids, and as we all know this market has a huge potential. We launched our "Car wash" game already and were surprised of broad auditory reaching this game: not only kids, but adults also love to play it! Relish this game and score high!
Well, let's say in a nutshell, what "Car wash" 2D game is about!
You will find it simple and interesting to play the super car wash game on your fingertips! Once you have hit the start button, you will get the car on your screen inside the garage and you can name the garage too. Then you have to select a car in the car salon. You select a car from 5 different models available. Using different virtual wash tools, you are supposed to wash and dry the car to bring its sheen and shine intact.
There are 6 tools for washing and tuning the car:
Simple towel to remove the dust
Water spray to wash the car
Wiper
Cooler to dry the car after washing
Sponge to apply polish
Brush to relish shining color of the car
Oher than washing the car, you can change its tires and change the colors.
The features of this amazing game are below:
Made in Unity Free – the game can be exported to all stores Unity Supports, The project works well with Unity 5
The project is bug-free
projectd in C# Language
Easy to re-skin
iOS 64 bit compatible
iOS 8 and Android Lollipop Compatible
Animated menu screen
Rate App Button
User can save the image of the cars at the end of the game
Garage name: user can edit the name of the garage
Facebook share and like buttons
The graphics in the game would be watermarked.
The documentation is included with project to ease out the process of reskin.
Customer Reviews
hany mansy
"graphics "
Nice 2D graphics comes into play
Addolorata
"Amazing cars"
Car designs are very nice
Bethany King
"its great "
one of the best car wash game for the kids..
easy rskin and with nice interface