Balloon Rush Complete Unity3D Project.
Balloon Rush Complete Unity3D Project.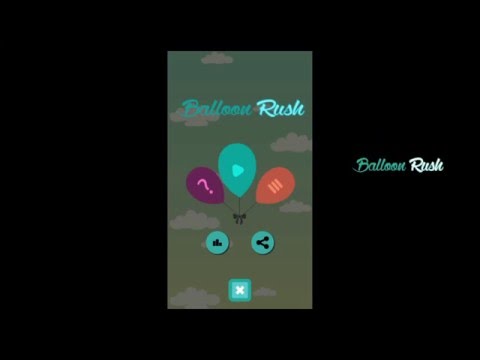 Simple yet addictive, Balloon Rush.
This game offers breath-taking challenge in every moments as you can tap or tilt your device to shift the balloon left and right. Balloon rush was designed for any age group from kids to grown ups.
Balloon rush can challenge you no matter you are kids or grown ups but at the same way both kids and grown-ups will enjoy the game for its simple and addictive game play.
To challenge you even more, balloon rush offers three speed options. The chances of balloon pop will increase with the time as the speed of the balloons will increase with the time too.
1. Complete project developed in Unity3D 5.3.2
2. Simple clean coding in C# for ease of future development
3. Easy to set-up and re-skin (guide in documentation)
4. Admob, Google play games service integrated
5. Leaderboards, achievements implemented
6. 3 difficulty level
7. 3 color themes
8. Animated UI
9. Dual control mechanism (tap / tilt)
10. 2 collectables (star and shield)
11. Easy to develop for multiple platform
Complete set-up and reskin guide included in documentation.
Got questions about the product? Ask it from the product owner.
* Login Required