Archer Hero Must Die Unity2D One Touch Game Source Code
Archer Hero Must Die Unity2D One Touch Game Source Code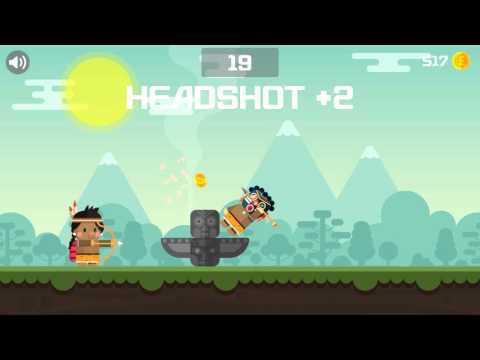 What Things need to know about Archer Hero Must Die?
Archer Hero Must Die is the improved Version for the Game: Rush Archer which attracted a lot of players. In Archer hero must die, Player becomes an archer and fights against the aborigines. The Archer Hero has to defeat his enemies by his archery shooting Skill.
How to Play?
- Touching the Screen to adjust the angle shot of the arrow. Afterwards, killing the enemies.The Hero just has only one life. So any wrong shooting, the Archer Hero dies.
- Get 1 point for Bodyshot
- Get 2 points for Headshot
-Get 5 points for 3 times headshot in a row
- Graphics: 2D, Simple, good-looking.
- BackGround: Daylight and Nighttime. More design if require
- Sound Track: Gun shot sound, Stimulating backgound track.
- Endless Game Play
- Character shop system
- Source code made with Unity 5.4
- Platform: iOS and Adroid
- Admob sdk
- Unity Ads
- Remove Ads
Open project by Unity and follow steps described in documentation file provided after purchase
Got questions about the product? Ask it from the product owner.
* Login Required