Animal Racing Unity Game Source Code
Animal Racing Unity Game Source Code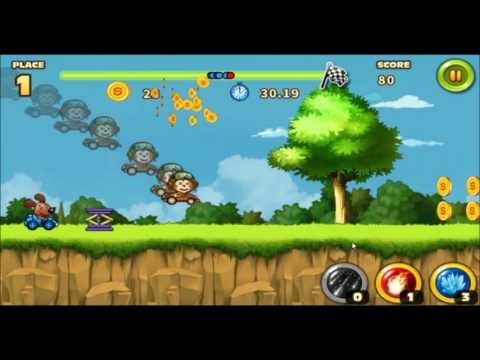 Animal Racing 2016 is an incredible race game for all ages!
Users can compete in different backgrounds and choose among multiple characters. Many boosts, skills and upgrades are available to keep players entertained. Collect coins and go as fast as you can to finish at 1st place!
The characters were evolved from the special designation. Product is combined the non-limited racing with the cute pets. The concept of product was made carefully by the designation you could see below.
The way to play is easy enough for all the ages to take part in.
Apk demo: Animal racing
Particular functions
# 4 playing maps (Jungle, South Pole, Derest, Volcano).
# 60 levels are mixed between the easy and difficult degree.
# 10 lovely cute characters (Dog, Monkey, Pig, Fox, Giraffe, Panda, Phino, Tiger, Elephent, Lion). Each character is equivalent to 2 differrent skills (Speed and Jump), players could upgrade five ranks of maxium.
# The race is no limit, just try to win the racing quickly.
# Share your grades on facebook Integrate the button-more game, buyers could find it easy to introduce other products
# Game have IAP
# Easily integrate the different types of advertisements: Admob, Vungle, Tapjoy
Easy to reskin, your team offers full support in case of issue in documentation.
# Reskin idea Map, Levels, Characters, UI..
Extra Information
Used Unity 5.5.1