Air Hockey Hero Unity3D Source Code
Air Hockey Hero Unity3D Source Code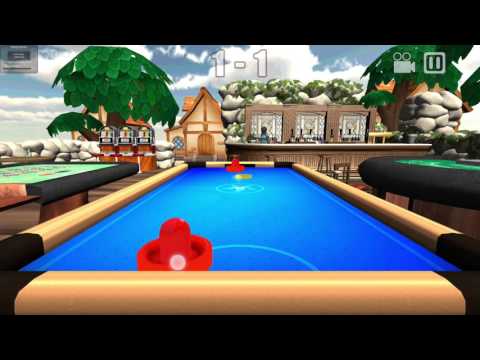 Air hockey Hero
A great game - easy to reskin - ready to upload in 10 min!
Top notch 3D game and super addictive for anyone who loves action packed air hockey gaming!
Play the game from different angles, challenge your friends or play against the house.
Air hockey is very addictive and fun to play regardless if you are young or old, and the game is simple!
All you have to do is to block the goal and swipe the puck across the board to score on the opponent.


The game is available on google play, you can download a free .apk HERE

The game is also available on Appstore
Built in unity 4.6.4, works perfect to port to android
Use unity 5.3 to port to ios with no issues
You can publish to all available platforms with just a few clicks!

Unlimited reskin possibilities, for example you could build an
arcade hall surroundings
A casino lobby
Amusement park
Gambling club

Or simply include this game into a bigger project, all is possible.

* Different camera angles
* 5 different dificulty levels
* 2 different score to win, best of 3 or 7
* 1 player agains the house
* 2 player on multi touch devices
* Change target speed
Reskinning is easy!

There are just about a couple images to change, logo and some texts.
The games is loaded with prefabs ready for you to play around with and reskinning and deploying instructions are included.
Single scene reskinning, just change the enviroment as you like and you are good to go!

You could just change the appicon and re-name the game and launch it as it is in 10 minutes if you like

Reskinning service available through chupamobile

If you need help with reskin, just request a quote.
Got questions about the product? Ask it from the product owner.
* Login Required